Best Toys for Building a Child's Language
We all know that children learn from play, and a big part of play are the toys used during play. When the holidays or birthdays roll around, it's often hard for parents to know what to buy. What toys will help my child learn and grow? Here are my top recommendations: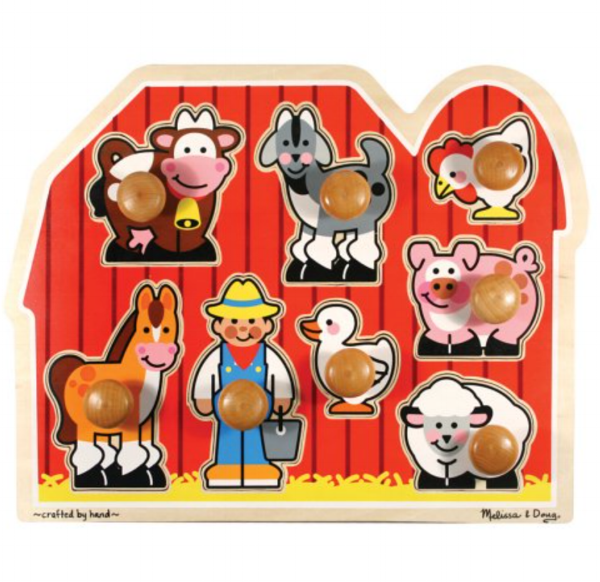 Talk about animal sounds. You can use pictures in a book, use a puzzle like the one here, or a barn play set. I like the big knobs for little hands. You can even bring the farm animal figurines along for an outing with your child to a real farm. This helps your baby connect the sound and the animal. Use words like "The cow says moo." Label the animals. The child will probably want to mouth the animal figures. Understand that it is all a part of the learning process!
Ask your child to provide you with directions while and you follow his directions as you build a tower of blocks. I like blocks like these because they also allow you to stimulate language because you can also talk about the color and shape of the blocks. Lay on the floor with your child, make eye contact and have fun!
Your child's imagination is expanding at this age. Play games with your child such as "vet". You can play along-side your child as you take the animal to the veterinarian. You can pretend to be the veterinarian while your child pretends to be the pet owner. You can pretend to take the animal in the carrier to the office and talk about all of the items needed to care for the animal. You will be expanding your child's vocabulary while bonding closely with them.
Do you want to learn more? Contact us and we can set up a consultation to see how we can help!